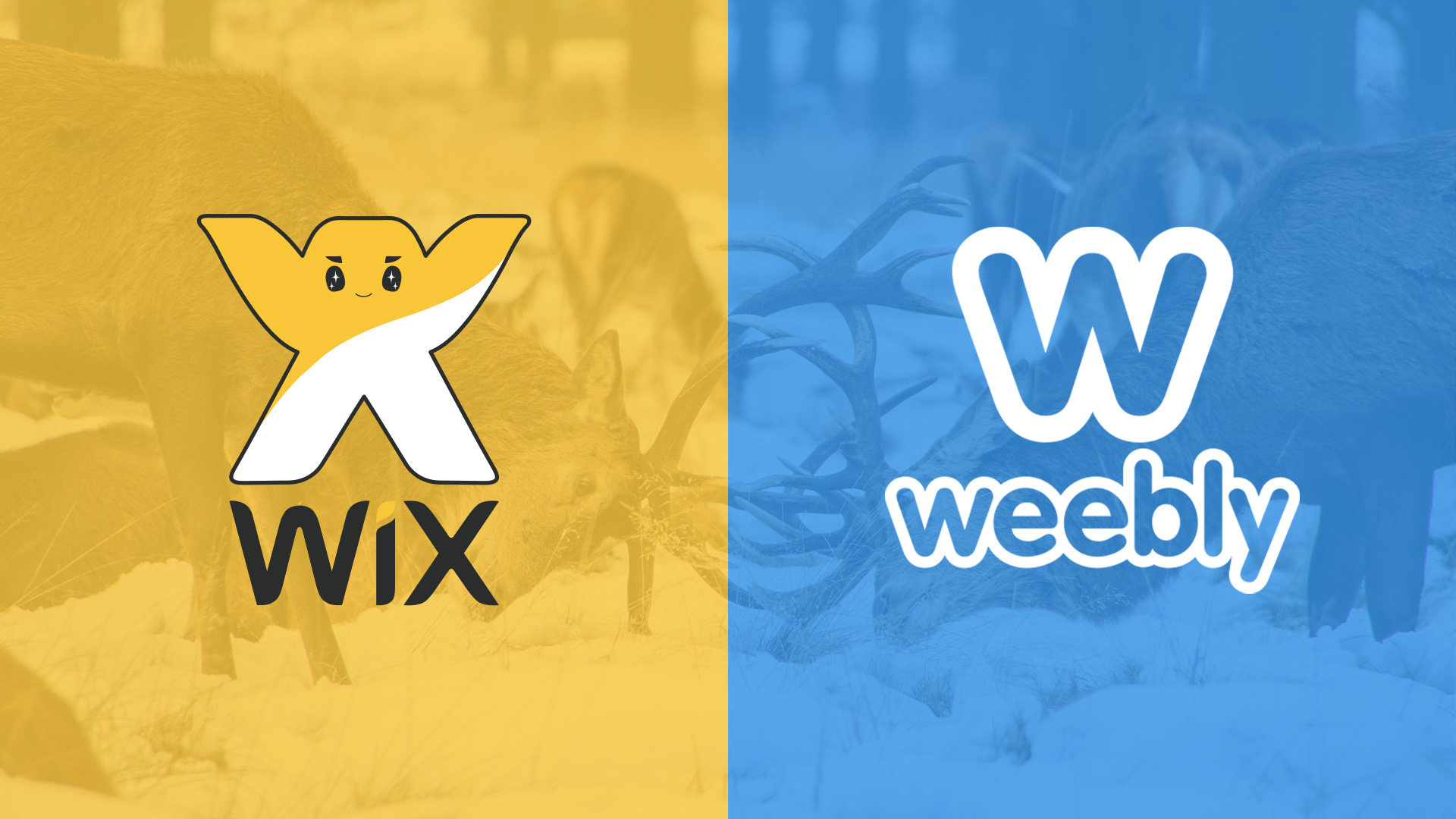 One Google search says that Wix is the best website builder.
Another search says that Weebly is the best option. So, which is really the better website builder?
We have compiled 5 of the most important attributes to consider when choosing a site builder and have really dove deep into each category so that by the time you get to the end of this guide, you'll know for sure which website builder is best for you.
Top 5 Important Differences between Wix and Weebly
Design
You only have one time to make a first impression, so why not make it a great one?
Wix has over 510 professional and high-quality designs to choose from, so really no matter what type of business you have, there are designs that'll suit your needs. Not only can you choose different templates based on your industry, but you also have the option to add a number of different customizations, including pictures, animations, and videos.
All of the templates come fully optimized for mobile users, and Wix's editor allows you to move around any on-page elements to your liking, even down to a single pixel at a time and while this can be amazing for web developers who like to have freedom and flexibility it can be overwhelming to someone who is new and does not have much experience with website development.
Another downside to Wix's templates is that once you choose a template, you can't change it without starting from the beginning with the entire design of your site.
Weebly comes with 50 included industry-tailored templates, and they are all locked within a grid with fewer options for customization, which can be helpful for newbies. With Weebly, you also have access to edit the HTML/CSS codes, just in case you want to try some web development without having nothing to start from. You can check more details on this Weebly review.
Not only are all of the templates mobile responsive, but you can even import premium plans, just in case you want to upload a theme you already like, that's not already pre-made in Weebly.
Whether you decide to change your theme, later on, you can do so easily without compromising the structure of your site, unlike with Wix.
Winner – Wix wins this category not just because of their beautiful designs but your ability to be able to completely customize templates and rearrange all the different elements with no restrictions, to put the vision of your website together with the exact way you intended.
SEO
No matter how beautiful you design your site, it won't mean anything if no one can find it. This is where SEO comes into play.
Getting ranked at the top of search engines is one of the best ways to get more brand exposure, leads, and sales, but there are certain features your website builder should come with to ensure you're getting the most out of your SEO efforts.
Wix has a great set of built-in SEO features like a meta title, optimized headings and meta descriptions, all of which can significantly improve SEO if done correctly. Also provided is a step-by-step guide on SEO to help you get started in the right direction. Site Analytics is also helpful in knowing exactly how much traffic you're getting and when.
Wix also supports other types of SEO, boosting apps as well.
Weebly, while not being as strong in the SEO department, they still have a good set of basic SEO features that'll allow you to do a certain amount of optimization changes and a helpful Ultimate SEO Guide that will teach you how to get started.
Weebly also includes a sitemap that allows your content to be more visible to search engines.
Winner – Wix is the clear winner of this round. While Wix has the basic SEO that is needed to begin getting your site found in the search results, it also has some advanced features like the 'Get found on Google' tab that works amazingly well as an SEO wizard.
Backup Options
…and click!
You've just deleted your website by accident. Hours and hours of work gone in the blink of an eye. Luckily, a lot of website builders now come with backup and restoration features built into them.
Weebly allows you to export your website and locally store it, and this is useful because you'll have a copy of your content somewhere else besides on your actual website. This also enables you to transfer your website to a different host, but editing with the new host may not come as easy as dragging and dropping like you can with Weebly.
You also will not be able to re-upload that file to back into Weebly if you ever decide to switch back. If you happen to mistakenly delete any pages from your site, you'll have to wait for Weebly support to help you with the restoration, which can significantly slow down your production.
Wix comes with a Site History function that allows you to restore your website with just a few clicks of your mouse because it tracks and saves your changes as you edit the site. You won't have to remember to backup your site, and if something does happen to go wrong, you can restore your site within seconds.
Winner – While Weebly has some good backup and restores options, its small in comparison to the features that Wix offers when it comes to the ease of use with restoration and backup.
Apps and Integrations
Apps allow your website to perform certain actions and functions that they wouldn't be able to do otherwise.
Wix has around 260 apps with new ones being added regularly, while Weebly has over 300 apps. There are good and also not so good apps out there, but which builder has the best apps is relative to exactly what types of apps you need for your brand or business.
Winner – While both builders have a wide selection of apps to choose from, Weebly's apps are more advanced, and with a bigger selection, you can virtually find almost any type of app that you need in their marketplace.
Customer supportbuilder
Wix offers its customers both phone and email support across all platforms, and you can even schedule phone appointments. Their on-page resources are super helpful when it comes to trying to troubleshoot an issue with your site.
Weebly also offers its customers unlimited email and phone support, but unlike Wix, they also offer live chat, which is a great way to get your questions answered pretty quickly. Weebly also has a Help Center, but it's not as helpful or in-depth as Wix's guides.
Winner – Although both companies offer great support, Wix's support paired with their super-detailed resources and guides makes them the clear winner in this category.
Conclusion
There you have it! We've dug deep and reviewed both Wix and Weebly in terms of design, apps and integrations, customer support, backup and restoration options, and SEO functionality. While Weebly was the clear winner when it comes to apps, Wix had significantly better customer support, design options, SEO features, and backup options.
In the end, it's all up to how you want to design your site and exactly what features would be the most beneficial for you and your business. If you're an absolute beginner and do not want too many custom designing options, Weebly may be the best fit for you.
If you want template designs with the option to edit them exactly how you want and more in-depth learning guides, Wix is the way to go.
Regardless of the option you choose, you are moving in the right direction with building an online presence for your brand, and by reading guides like this one, you're one step closer to exposing the world to your brand.