After one year of successful launch, 2300+ people have purchased Boots4. We got 150+ support tickets for feature enhancement and fixing some issues with the template. All issues have been fixed, and new features have been added in Boots4 – the first ever Bootstrap 4 template on the planet.
What's New
New pages
We have added two new pages as per the request from many clients –
In the gallery page, we added the responsive lightbox plugin. Magnific Popup plugin is used for the responsive image gallery.
Frequently asked questions section has been added. Many clients have added this section for their startup agency website. So we decided to add this FAQ section in the new update.
New Features
We have added two of the most important features as per user requests.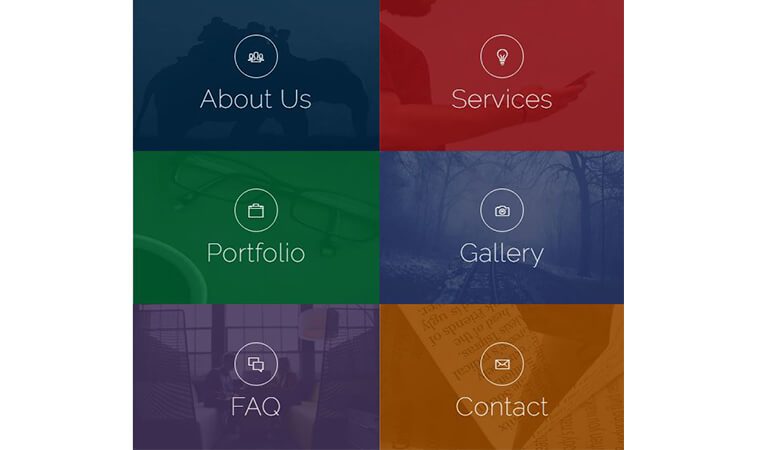 Another remarkable enhancement is the image logo. Now you can integrate the image logo along with the text logo. People were craving for this feature.
The last but not the least update is six navigation. There were four menu items. We received 20+ support tickets on how to add 6 or 8 menu items in the boots4 template. So here you go.
Please let us know if you need any other features. We will add them as soon as possible.
Thank you for making this awesome template. Yes, you guys made the Boots4 a popular template within a short time. Thanks again.
What is Boots4
Boots4 – the First-ever Bootstrap 4 Template in the world! After the release of Bootsrap 4 Alpha our team has designed the first Bootstrap 4 template ever and here it is.
Bootstrap 4 Personal Portfolio & Agency Website Template
Boots4 is perfect for personal website development. You can use it for your portfolio website, and there are very fresh ways to showcase your services & portfolios as you can sort all the portfolios according to their categories. Also when you click on some random portfolio images, it will open as pop-ups, with screenshots and description of the project, title, and a link.
You can also use it as an agency website template. This first-ever Bootstrap four template is perfect for small and medium scale organizations. There are about us page, home page, services page, portfolio page and contact page. A small and medium size company and agency have those pages in their website. The UX and UI of this first-ever Bootstrap 4 template are perfect as a company website template.
Responsive Mobile Friendly Bootstrap 4 Template
People nowadays are surfing websites not only from their desktop but also with devices like laptop, tablet, phablet & others! And thus screen size and resolution change from device to device!
And it's easier for the people to shop from their cellphone and tablets because of their handiness.
We designed the template to cope up with the situation responsively and to optimize from desktop to mobile and vice-versa. It's an important technology that we must adapt to both search engine ranking & various devices users. So we designed this Responsive eCommerce Shop Bootstrap Template keeping different issues in mind. This design will appear in high-quality HD screen devices like iMac, iPad & iPhone.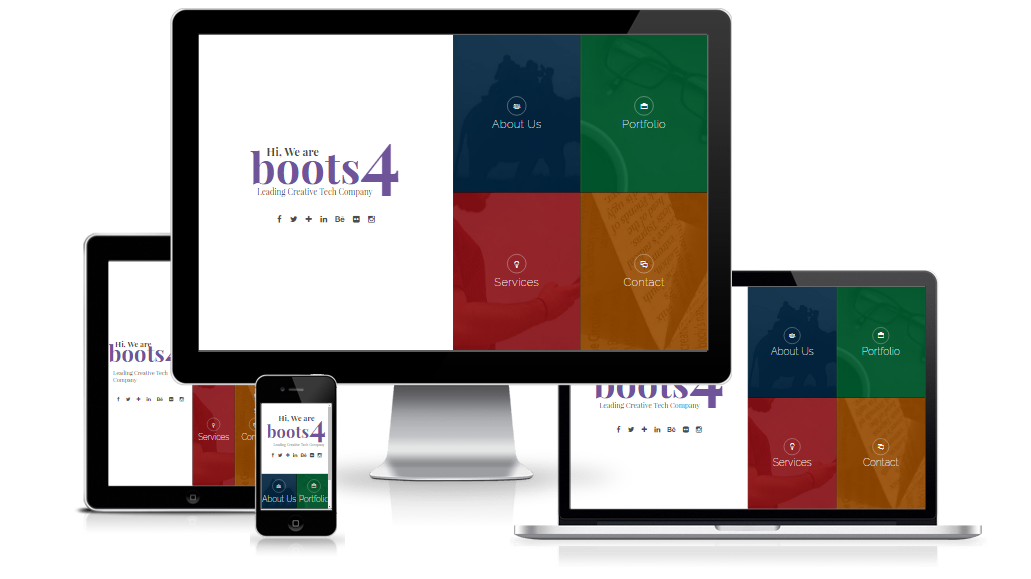 Boots4 – The First-ever Bootstrap 4 Template in the World
Bootstrap is the world's most used CSS framework. Thousands of developers all around the world love it. In Bootstrap 3, they introduced responsive website design. In bootstrap 4, they improved the grid system and added new grid tier targeting the mobile devices which make it a lot better than the bootstrap three grid system. We have used bootstrap 4 to design this template. It's super responsive and works well on any mobile and handheld devices.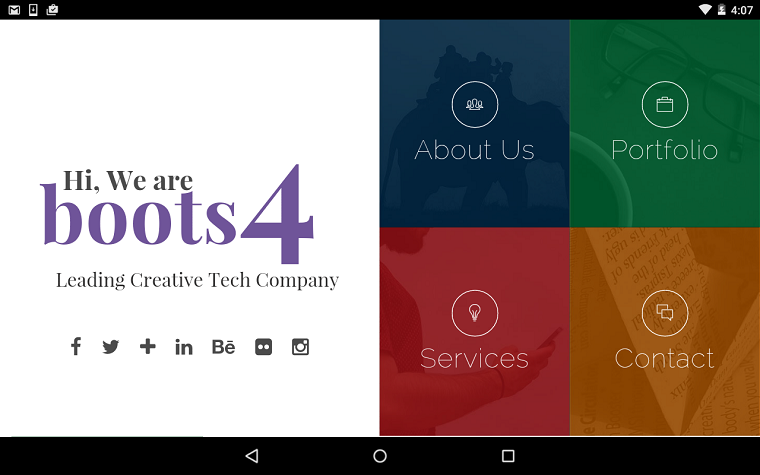 Some Cool Features in new Bootstrap 4:
Here is the list of features improved in the new version of bootstrap 4. It has released the alpha version. It will soon release the beta version. Wait for more exciting bootstrap 4 templates.
Moved from LESS to SASS
Improved Grid System
Opt-in Flexbox Support is here
Dropped Wells, Thumbnails, and Panels for cards
Consolidated all our HTML resets into a new Module, Reboot
Brand new Customization Options
Dropped IE8 Support and moved to REM and EM Units
Rewrote all our JavaScript Plugins
Improved Auto-placement of Tooltips and Popovers
Improved Documentation
And tons more!
Some special Features:
Unique & Elegant Design
Optimized Code
First-ever Bootstrap 4 Template
Clean Code
Cross-browser Compatibility
Smooth CSS3 Animation
SEO Optimized
100% Customizable
Stylish Navigation
Google Fonts
Built with HTML5 & CSS3 & Bootstrap 3
Strong focus on Usability and UX
Responsive Layout
CSS Framework – Bootstrap 4
FontAwesome Icon Integrated
Stylish UI
Well commented coding
Easy to use
Changelog
Version 2.2
-

 

Services Page bug in IE11 fixed



Version 2.1
-

 

Bugs fixed:

 

Background-image is used instead of static image in menu. So the image will not get distorted now.



Version 2.0
-

 

Home page logo & Navigation variations




-

 

Gallery & FAQ sections are added




-

 

Bugs

 

fixed




-

 

Documentation Updated



Version 1.3
-

 

Bugs

 

fixed



Version 1.0
-

 

Initial

 

Initial Release



Please submit a rating and a review with your website link!
Thanks a lot for reading this far. If you develop a website with this template, please submit us the link. We will add it in the site gallery. It would be great if you can submit a rating and a review for this template. Thanks in advance, we appreciate your help.
Made with Boots4:
We'd like to know who are making their websites with amazing Boots4. Here's an example of a real website powered by Boots4. See the site: webstle.com
Important Pages: