Today, there are so many incredible web design tools to help you with designing a great business website through frameworks, mockups, testing and more. No matter what problem you're facing in your web design project, it's very likely that there is a tool for it.
With the increasing amount of competition on the internet, more businesses are looking for ways to stand out through web design. 2020 and 2021 have seen many businesses invest in web design tools, and then make use of business process outsourcing (BPO) to use these tools to create stunning, highly functional websites. BPO services involve delegating IT-intensive processes to an external provider.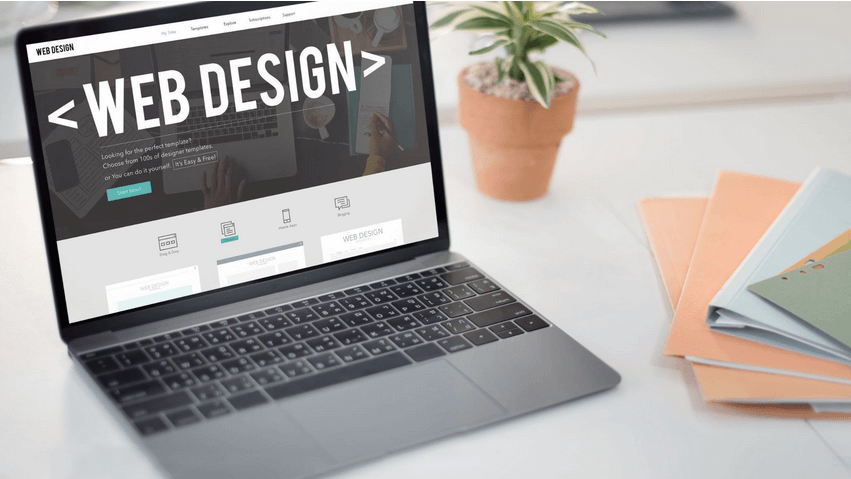 Source: Freepic
Web Design Trends in 2021
When you invest in outsourcing your business website design, you should ensure the BPO provider is familiar with the latest web design trends. Over the years, web design trends have changed dramatically. Years back, elaborate designs were popular with plenty of visuals and a lot of content. Today, there is a bigger focus on simplicity. let's explore some of the trends that drive design in 2021:
Parallax scrolling is a modern technique where background pictures move past the eye more slowly than foreground images. Parallax scroll effects have been a trend in design for many years. In 2021, the trend leans towards more subtle and creative explorations with parallax.
Abstract patterns and shapes, especially those consisting of geometric angles like circles and squares, can come across as minimalist and restrictive. However, in 2021, designers are combining them into more complex and sprawling compositions that create a feeling of interest and freedom.
Horizontal scroll is having a major comeback. Increasingly more web designers experiment with horizontal scrolls. Those who do it best move away from the pattern slightly to create a practical way to reveal secondary information in new ways.
With most people having access to faster internet speeds multimedia experiences are seen everywhere. This trend brings together visuals, video, text and audio to offer a rich user experience.
Because of the increasingly digital nature of jobs these days, many people spend the majority of their time in front of computers. Because of this, many users struggle with eye strain after staring at screens for too long. Designers have been considering this with color schemes that are more focused on being easier on the eyes.
With the appearance of higher resolution screens, 3D design has come a long way from awkward blocky edges. This year, we've been seeing top-quality 3D visuals weaved effortlessly into web designs. Instead of being showy distractions, they're now adding to the overall user experience.
7 of the Most Popular Web Design Tools
Web design tools come in handy during every phase of the design process, from collaboration and wireframing to coding and debugging. Let's look at some of the most popular ones BPO professionals use to design websites today:
1. Interplay
Many designers and developers use this innovative web designing tool to communicate and collaborate with different teams. This tool integrates with code and helps produce documentation that's easy for all members of a team to follow.
2. Invision Studio
This tool aims to be the only UI tool you'll need. It comes with a variety of features to help you design beautiful interactive interfaces. It includes resources for rapid prototyping and responsive and collaborative design.
3. Sketch
Sketch is a widely-used web design platform offering a highly powerful vector-based tool. It is mostly used for collaboratively building interfaces and prototypes. Sketch was designed specifically for making websites with no unnecessary features cluttering the interface.
4. Bubble
Bubble is designed to help create functional and data-driven web-based applications. It comes with a point-and-click editor that helps you design, build and customize web applications depending on your requirements. It is an easy and very convenient tool to use.
5. Proto.io
Proto.io is an application that enables the inception of lifelike prototypes that start off with ideas and end in beautiful designs. It offers a range of possibilities for projects, including detailed vector animations. With it, you can develop initial ideas in a hand-drawn style and work them into wireframes.
6. Pattern Lab
This is an innovative pattern-driven design tool based on the concept of atomic design. It allows you to break your design down into the smallest parts and combine them to form bigger, reusable components.
7. Flinto
This is a tool that enables you to develop unique interactions in your designs. You can employ several gestures and make easy transitions by creating the before and after states. The tool simply works out the differences and animates the concepts for you.
Today, most web design tools are free to use for anyone that wants to design a website. This can make outsourcing opportunities for web design easy and affordable.
Most tools also come with easy-to-use features that anyone can work with, even without any coding skills.
The Advantages of Web Design
Web design is an effective process and tool that includes a mixture of great benefits tailored to helping your business thrive and grow. Some of the advantages you can enjoy when you hire a BPO senior team for web design include:
Creating a strong first impression
A website is very often the first point of contact consumers have with businesses. This is an easy way to make a good first impression. With a website, you can present your business exactly the way you've envisioned it.
Improving search rankings
A professional website design can keep your website climbing up in the rankings of popular search engines. This helps your business to get found by a larger audience.
With the right website, you can outshine your competitors. Through the incorporation of the latest design trends and compelling website copy, you can boost credibility and drive your prospects towards a specific call to action.
A well-designed website can attract the right visitors from different online resources, including social media, and help boost revenue as a result.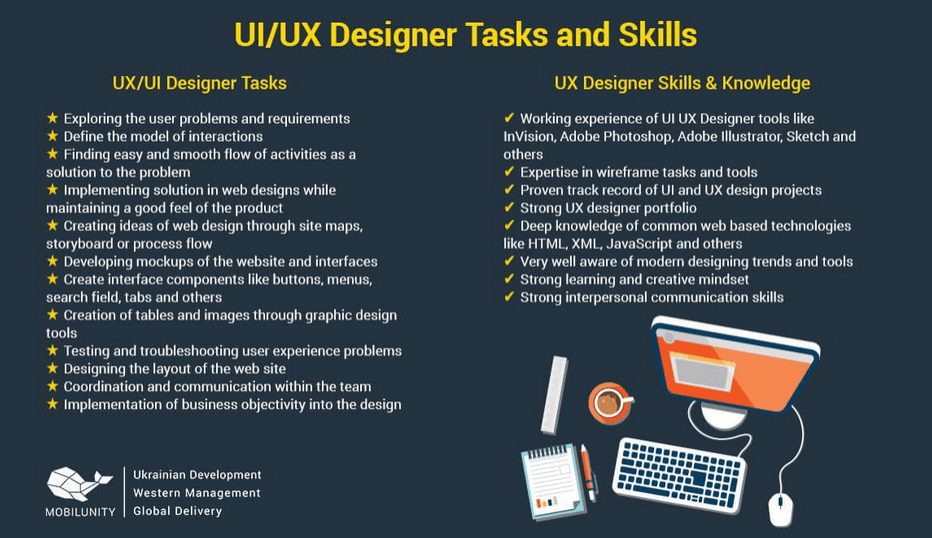 Source: Mobilunity
The Final Word
Web design tools have come a long way since the dawn of the internet. But with such a variety available today, it is important to carefully consider its cost, benefits and ease of use, especially if you are planning to outsource your design project. This can ensure you're investing in the right tools for creating a strong first impression, improving search rankings and enhancing credibility.