Made Two – A Business HTML5 template Free Download in 2017
Are you finding a website template for your business purpose? And, are you failed to find out the appropriate one? Then, here you are in the right place. Made Two – a one page responsive business html5 template. Though it's a one-page template, the developer developed it in a way that fully capable of filling your needs and desires.

Responsive Business HTML5 Template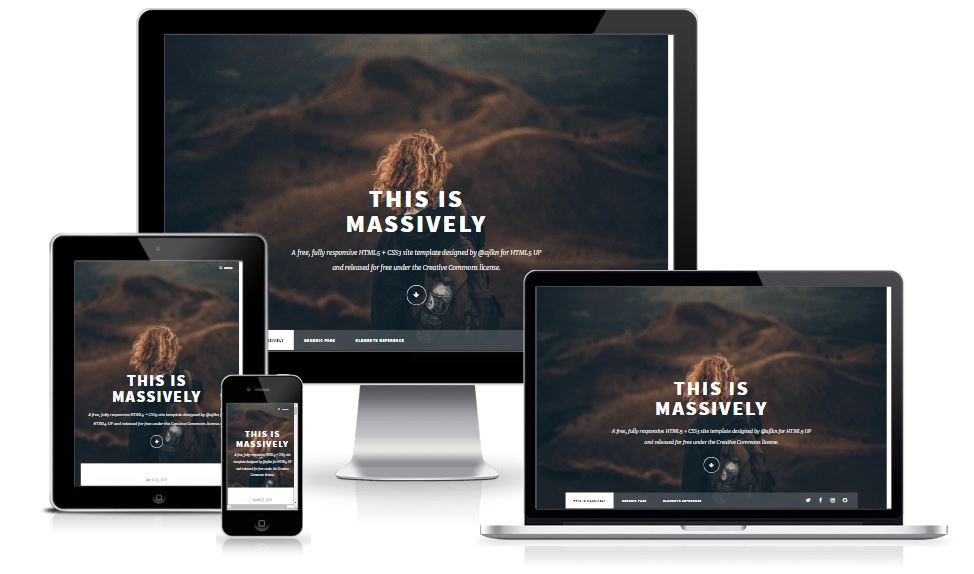 Today, a responsive website is one of the basic need. Now, most of the users surf websites from different devices like desktop, laptop, smartphone, tablet, etc. Designing a site for each device would be unreasonable. Responsive Web design is the best way that solves this problem. A responsive site fits faultlessly on every screen size. Made Two – Business HTML5 Template, has a fully responsive width that adjusts automatically to any screen size or resolution.

Why is it helpful for you?
In this era, a lot of business applications have management interfaces inside of them. Made Two contains bootstrap. Frameworks like Bootstrap provide some necessary components. Plus, this template comes with lots of traditional UI plugins with a unified color scheme. Developers include latest technologies in this template like:
Sticky Navigation Bar on Scroll
Made Two one-page business html5 template is the best template for the optimized high UX and usability. It's assembled with an animated sticky navigation bar. This navigation bar is always fixed on top anywhere of the page and let visitors visit their desired section quickly.

Exceptional Team Member Preview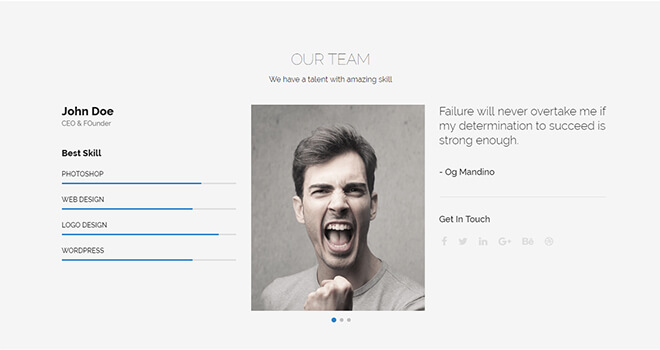 People behind a work is as essential as the company itself. It adds an entity of reliance and credibility. To make your works or projects trustworthy, the developer included an exceptional team showcase so that you do a bit more.

Convincing Customer Testimonial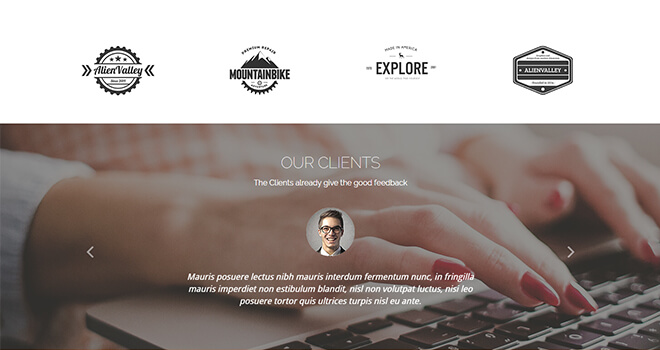 Testimonial is one of the vital ingredients which unlock higher reputation. So, Made Two business HTML5 template combines with a fantastic testimonial slider which proves your company's proven track record.

Easy to Execute


Made Two is very easy to customize and execute. The developer commented carefully on the relevant section for the user. It will help you for customizing the sections. Without in-depth knowledge of HTML or CSS or JavaScript, you can quickly change anything oh this template.

Section Includes in this free HTML5 One Page Template
Home
About
Services
Our Works
Our Team
Testimonial
Contact
Latest News
Social Icons
Footer
Important Features:
Best Quality Design.
Fully Responsive for all Device.
Elegant and Striking Design.
Powered by Bootstrap.
W3C Valid Markups.
Commented, Indented and Clean Code.
Cross Browser Support.
Smooth Scrolling
SEO-focused
Ghost Button
Testimoinial carousal
Portfolio gallery
Sliding team portfolio
A+ Grade Speed
Great Typography
Charming Preloader
Sticky Background header
Top navigation bar
Single Page Template.
Newsletter Subscription.
Social Media Support.
Please Note: The images used in the demo template are for preview purpose only. Those images may not be included in the download file. Please use your custom image when you make the website live.

Conclusion
Now, you see, why it's perfect for you! So, why would not you use it? Simply to say, it has the all relevant sections which you are finding. Just download and use for your project. Along with this business html5 template, here's a list of 150+ free templates which might be more beneficial for you.

Free and Premium Responsive HTML5 Website Templates @Themewagon
There is a bunch of Free and Premium Responsive HTML5 Website Templates and Responsive Bootstrap Themes in ThemeWagon.
You can browse All Premium Templates by Themewagon here and All Free Responsive Templates by Themewagon here.

Recommended Reading:

Titan – One page / Multi page Multipurpose Template made with HTML5 & Bootstrap
Got something to discuss?
---
Guest
Quick question if I can ask, I've been trying to find out what exactly triggers the rotate in ::before and ::after on the home section, is there any way for you guys to point me in the right direction ?
Guest
Guest
Guest
Thank you, Peter. Your appreciation means a lot to us.
Guest
I love these templates. u r awsome
Guest
Hi, can't download Made Two. Its actually Made One from this page and the bundle.
Guest
Hi, can't download Made Two. Its actually Made One from this page and the bundle.
Made Two – A Business HTML5 template Free Download in 2017
Live Preview
Open source
Use in commercial projects

Life time free updates
Get new themes or big discounts in your inbox. Never spam.