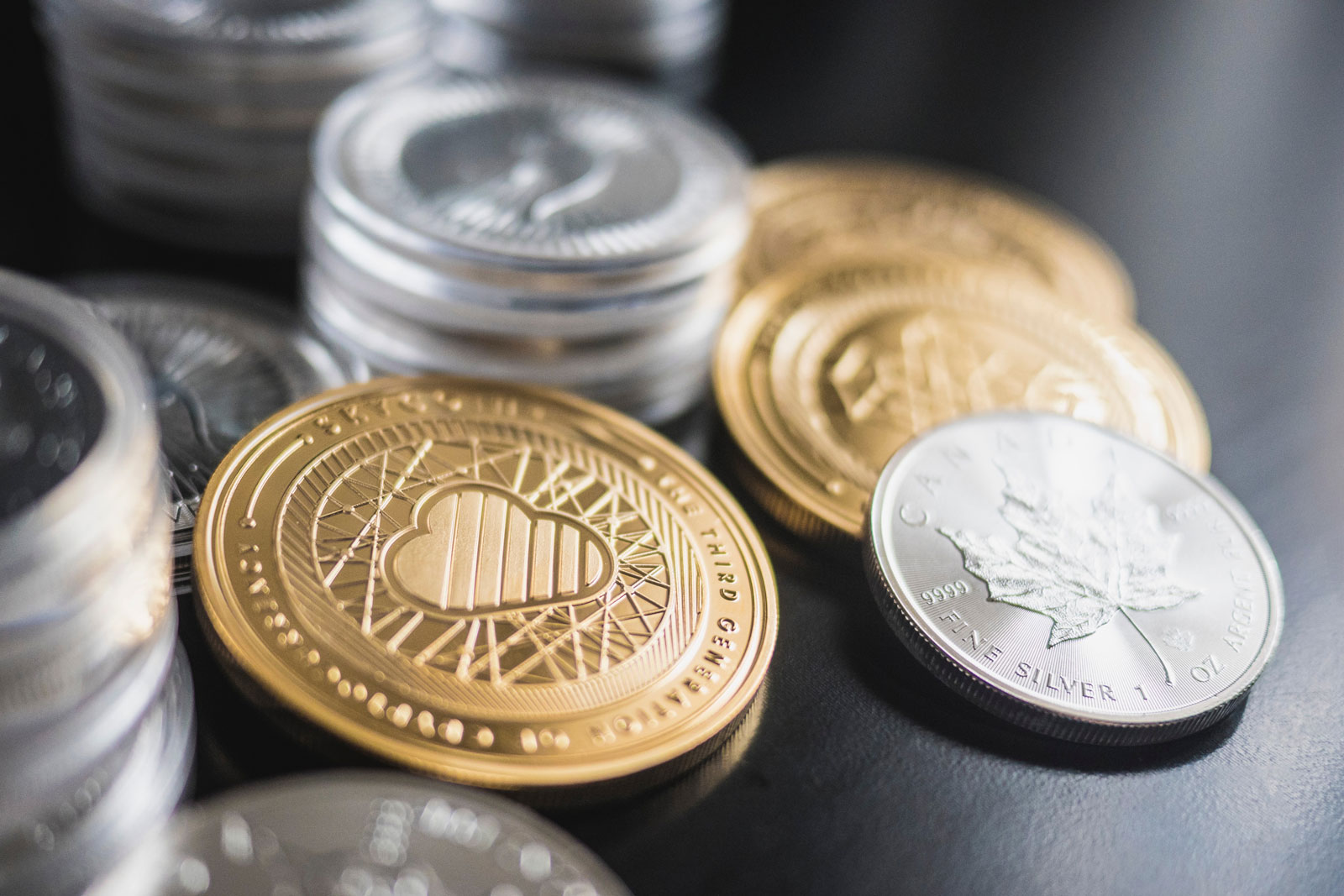 When many people think of cryptocurrency, their minds often automatically go to Bitcoin. This makes sense as it is the most popular and valuable cryptocurrency asset by a mile. As of end-October 2019, Bitcoin's value is $8,200, and the next closest rival (i.e. Ether) is less than $200. The total market cap for Bitcoin is a staggering $148 billion, almost 10 times the next closest competitor or alternative.
Still, it is not the only promising coin that you can invest in. There are thousands of different cryptocurrencies out there, which are easily bought, sold and traded. But if you are looking to buy a cryptocurrency asset that isn't Bitcoin, which should you buy?
While the choice is ultimately yours as it is your money on the line, there are a few coins worth considering. Without any further ado, here are some of the top alternatives, which are great options to buy. Who knows, one day these coins could overtake the 'King' and become a new benchmark for other coins.
Litecoin
If you are looking to invest in something that is very similar to Bitcoin, but isn't Bitcoin, consider Litecoin. Created a few years after Bitcoin, Litecoin promised to be a more efficient version of the crypto king, which also offered superior speed.
It is also a global payment network that is looking to bring together many merchants across the planet and help people make instant payments to anywhere. Technically, Litecoin is a carbon-copy of Bitcoin and both coins have nearly the same vision and ultimate goal.
Of course, it is not the same as Bitcoin, despite similarities. One major difference between the two is their hashing algorithm. While Bitcoin uses SHA-256, Litecoin uses something called Scrypt. This helps to make mining fairer as it makes it harder for a single group or person with powerful and expensive tools to dominate the market.
Another difference is the speed of processing transactions. Bitcoin gets a lot of negative press for its relatively slow transactions, and Litecoin takes transaction speed to a new level. For example, a Bitcoin transaction normally takes around 10 minutes or so, while Litecoin can do one in a few minutes at most.
Litecoin currently sits right outside the top 5 cryptocurrencies in terms of market cap (with a total value of around $3.5 billion), and many people expect it to return to the top 5 sometime soon.
XRP
The alternative for those not interested in investing in Bitcoin is XRP. It is a cryptocurrency of the Ripple platform that is used for international transactions. In particular, Ripple is interested in working with banks and financial companies more, and not in facilitating daily transactions for individuals. It is often seen as "blockchain for banks" as it works closely with these money institutions, as well as the regulators.
The aim is to help banks essentially optimize their transactions, which are currently slow, inefficient and expensive most of the time. The team wants to lower the banking costs and make transactions completely transparent from start to finish. Working with banks directly could ultimately help XRP become more mainstream and eventually hit the first spot. Its connection with financial institutions could help it gain more appeal to a mass audience and potentially help it become more secure.
Unlike many other coins, XRP doesn't require mining. Instead, it uses a consensus ledger for confirmation. This greatly reduces the computing power required for processing when compared to other altcoins and even Bitcoin itself. Currently, the market cap for XRP is over $12 billion, which is good for the third overall spot.
Ether
Unlike many other offerings in the cryptocurrency space, Ethereum is not used primarily for transactions. Instead, Ethereum is a platform where companies and individuals can create apps and smart contracts. Think of it as a medium for DIY blockchain solutions. Many of the ICOs (initial coin offerings) today use the Ethereum blockchain.
Since its launch in 2015, arguably the most impressive and important thing about Ethereum has been its smart contracts. These allow for two individuals to create a legitimate contract online, without the need for anyone to mediate it to ensure it is fair.
Ethereum is one of the most widely used cryptocurrency platforms and assets on the planet, and this shows no signs of slowing down. It has use cases in a variety of industries for a variety of purposes. As mentioned earlier, Ethereum is the second most valuable cryptocurrency according to the total market cap, which is just shy of $20 billion. If any currency is to take the throne from Bitcoin in the coming years, many feel Ethereum has the support and value to do so.
We hope that this article has helped you learn a little more about some of the most popular cryptocurrencies and Bitcoin alternatives on the market today. Of course, before you decide to buy or invest in any of them (or in any cryptocurrency asset for that matter), be sure to learn more about what you are going to put your hard-earned money in.
Where to get them though?
Also, be sure to do some research on which exchange to use. Since we have considered the altcoins that make the top of the cryptocurrency list, you are very likely to find them at any major exchange. There are many great options out there. Still, if you are a newbie to the market, it's better to opt for an exchange that enjoys the reputation of a beginner-friendly platform. One particular example is CEX.IO. This exchange is great for newcomers and experts alike as it features a very clear and simple user interface, with lots of professional trading tools as well. It is secure, offers support for many different cryptocurrency assets that can be traded against various fiat options. What's more, the platform has a good track record for reliability and stability.
Along with CEX.IO, there are other long-standing exchanges that support the above-mentioned coins – Coinbase, Bitfinex, Bitstamp, Kraken. So check them all, and pick the one that suits your needs best.