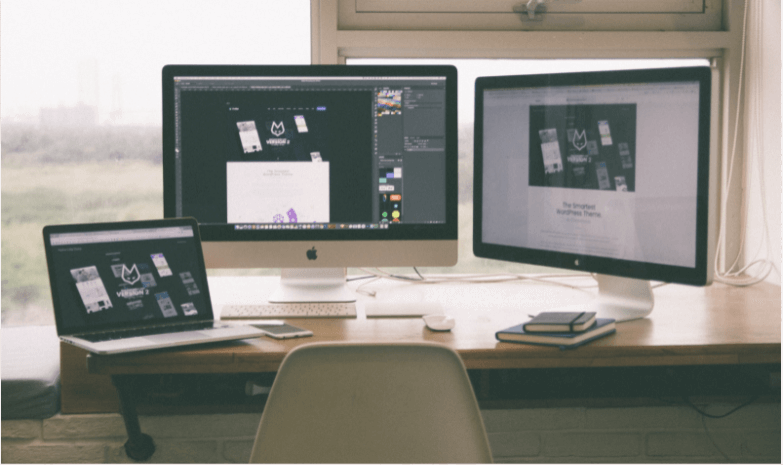 Did you know that 87.5% of marketers use visuals in their articles more than half of the time? Imagery can have a huge impact on how engaging your website is, what kind of impression your business leaves on customers, and even how many sales you make.
You also need to make sure any images you use are optimized for SEO purposes to ensure you give your website the best possible chance of showing up on the search engine results pages (SERPs) for relevant queries.
In this article, I'm going to outline 5 different things you need to keep in mind when choosing images for your website. Let's dive into how you can humanize your business, invoke emotions, show personality, and more.
Use imagery to humanize your business
People are more likely to want to spend money with a business they can relate to than a faceless corporation. And you can help to humanize your company by showcasing actual images of your team at work. Or, if you don't have the means to provide your own photos right now, even the right stock images in the appropriate context can help to provide a similar effect.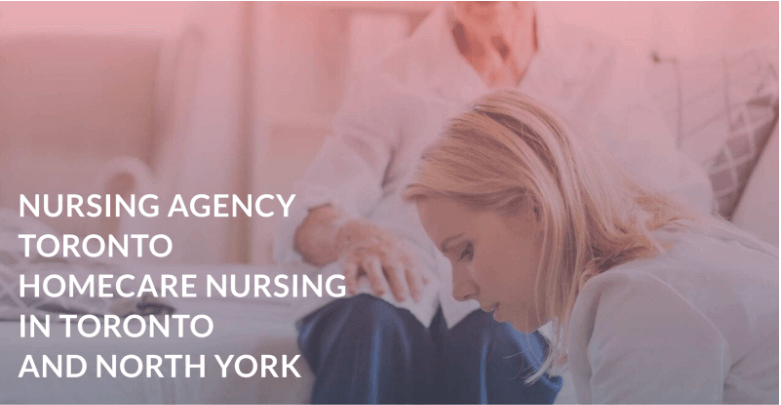 For inspiration, take a look at how Guardian Home Care, a nursing agency in Toronto, humanizes their business across their website. They use various images of nurses and doctors helping the elderly in the comfort of their own homes. Nursing care can be a touchy subject, as it can be very difficult to trust strangers with the care of your loved ones. These images help humanize the company and show people that their relatives will be safe in Guardian Home Care's capable hands.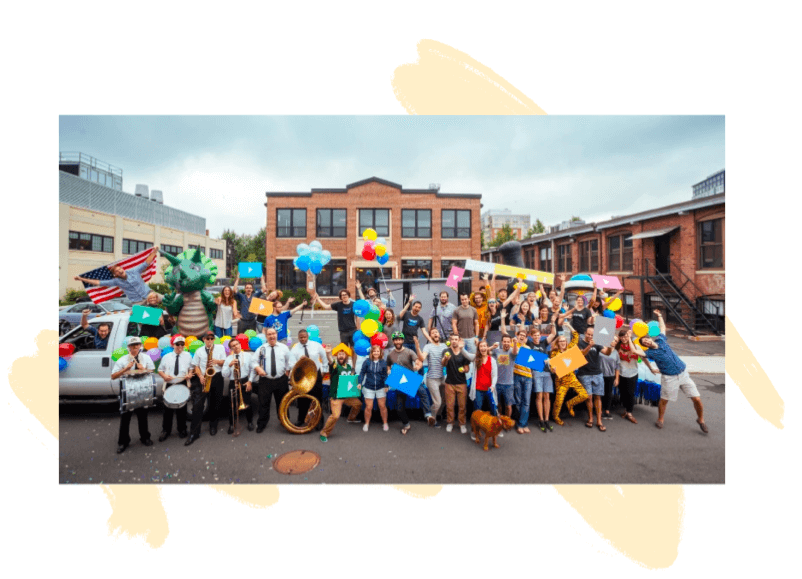 Or take a look at how Wistia, a video marketing company, introduces their team and services across their "About" page. They outline how Wistia started, provide biographies of the co-founders, and show lots of images of their team having fun at different events. This helps put faces to their business and shows that they're fun to work with! After viewing this, who wouldn't want to get involved?
Choose images that will invoke an emotional response
You can help convince people to pay for your products or services by using images that tap into a viewer's emotions. For instance, a pet insurance provider might show a dog in a cast, or a workplace lawyer might show a stressed employee. But it doesn't have to all be negative; fun companies like trampoline parks or whitewater rafting services might show exciting images of people having fun!
For instance, American International University uses imagery to get prospective students excited about potentially joining their classes.


On their careers services center web page, they include images of students socializing, partaking in classes, or enjoying using the university's sports facilities. This will really help prospective students to imagine themselves on campus, and will lead them to think about how they're going to feel when they're there.
While people go to university to learn, the sense of community and excitement is also a huge draw. So, these images are going to be very effective in stirring up the right emotions in their target audience.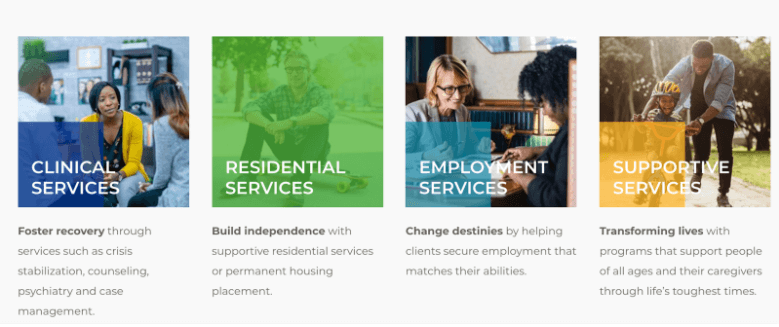 Coleman Professional Services also taps into a positive set of emotions on its homepage. They provide a variety of behavioral health programs and support for their clients. These images show people being helped in various ways. The image for support services, for instance, gives the customer an idea of how rewarding and fun it would be to get involved in their programs.
Help customers imagine themselves using your products or services
Showing your customers what it would be like to use your products or services will make them more likely to buy from you. There are several ways you can do this; you can use GIFs, videos, or graphics that show them how to use your service, provide photos of your target audience, or use photos of your existing customers using your products or services.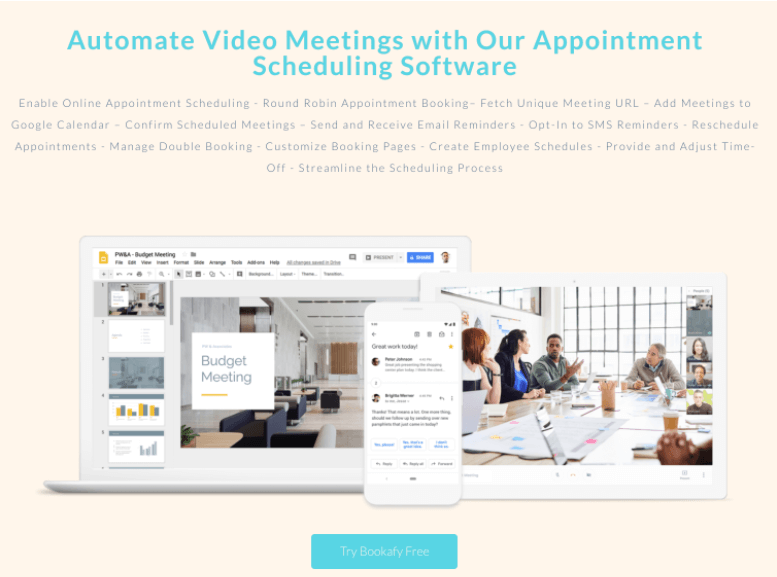 Take a look at how Bookafy uses imagery to show what it's like to use their scheduling tool. The imagery on their website shows how their appointment scheduling software could be incorporated into a customer's business; by having mock examples of their product in action, it's easier for a viewer to imagine themselves using a service.


Also, look at how Copeland Oaks, an Ohio senior living community, uses imagery to show their viewers what it would be like to live in their community. On their activities page, they showcase one of their residents enjoying their time in the community woodshop. This shows that Copeland has activities that retirees enjoy while living there; this makes it easier for prospective customers to imagine what their life would be like.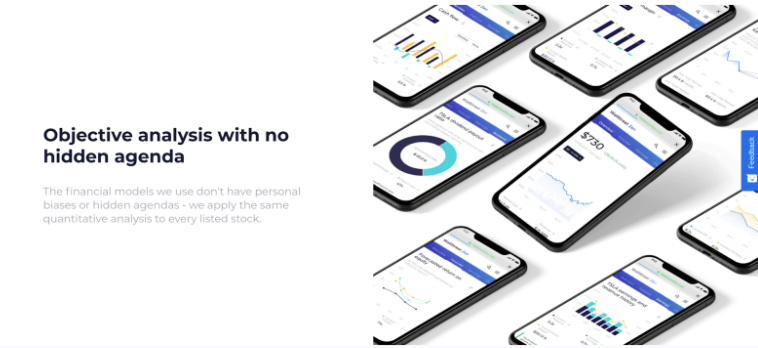 Finally, take a look at how Wall Street Zen gives prospective clients an idea of what it's like to use their service. On their homepage, they have multiple examples of what their tool and reports look like. Plus, they show how easy it is to get stock market updates on your phone. They make it incredibly easy for their users to stay informed about their investments, and this is shown very clearly through the imagery they use.
This is something you should look to replicate with the imagery on your site, as it will help to boost your conversions.
Use visuals that show your brand's personality
If you want people to feel connected to your brand, don't be afraid to show off your personality! This will differ majorly from company to company – for instance, a kids' toy manufacturer is going to want to use colorful, fun images, while a law firm will use more professional imagery.
Think about what it is about your brand that sets you apart from others. How do you talk to people? Are you casual about things, or strictly professional? How do you like to work with others? Use questions like these to figure out how to incorporate your personality into your imagery.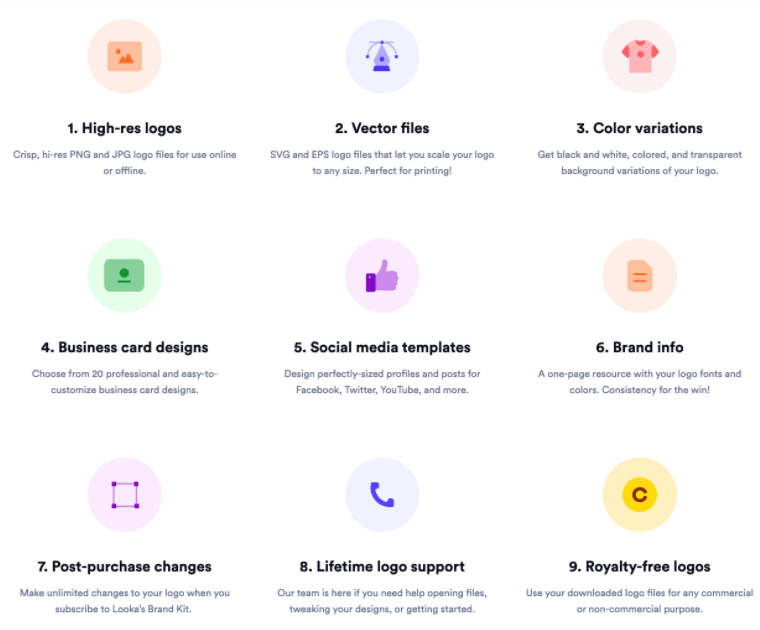 Take a look at how Looka, an online logo maker, infuses their personality into their imagery. All of the graphics they use show that Looka is all about color and fun. This is important information, as the company helps other businesses to come up with their branding.



Or take a look at how Nintendo infuses personality into their website using imagery. They have a series of rotating images on their Nintendo Switch page showing different people playing games on their system. This shows that Nintendo provides good, wholesome fun for people and families of all ages. From the images, you can gather that Nintendo is a cheerful company that wants its customers to be entertained.
Make sure your images always show your products or services in the best light
Your images should show off how great you are! This can make or break a sale, even if you do everything else right. Make sure the images across your website are top-notch. That means quality photos and good lighting, for starters. Otherwise, show your products in action and make sure people can see all of their great features.
Take a look at how Bark, a dog products company, does this on their home page. They have a cute image of a dog posing with some of their toys and playing. This shows that their toys are charming, adorable, and dogs love them!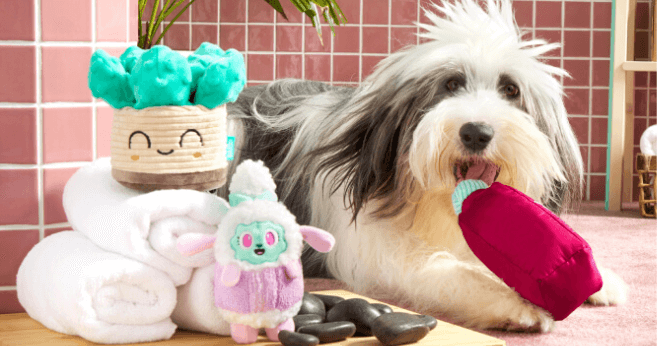 Abercrombie n Fitch also shows their products well on their homepage. They've provided a variety of rotating images of their models donning their clothing to highlight the Getaway Shop. These images show their garments are flattering on a variety of different body types and great to wear just about anywhere.


Summary
High-quality and relevant images can make or break your website. Make sure yours are engaging and help tell your story!
In this article, I covered several different things you should think about when choosing imagery. Consider how you can display your products, show your personality, get your customers to imagine themselves using your service, humanize your business, and tap into their emotions.
If you would like to improve your website beyond your imagery, Theme Wagon can help. Make sure you check out their website templates to give your online storefront an overhaul and secure more sales.
—
Author's bio
Aaron Haynes is CEO and co-founder of Loganix. The company is an SEO fulfillment partner for digital marketing agencies and professionals, which provides the services businesses need to improve their online visibility and grow. If you liked this article, check out the Loganix blog, where you'll find more SEO guides full of expert advice.