Garage – Free HTML5 CSS3 Bootstrap Responsive Template 2017
The Garage is fully exceptional creative template developed by webdomus developer team especially for antique or classic car showcase. This multi-page HTML5 CSS3 Bootstrap responsive template has relevant sections that hat the ability to fulfill the client's need. The Garage will help you to expose yourself to the entire world.
Design with the latest technologies
The Garage has a unique fashion with a smooth color combination and typography. It contains Bootstrap and Font Awesome which provides an exciting look with perfect layout to it. The jQuery effects and CSS3 animations provide a smart look. It's real and soothing design will draw attention to its potential visitors.
100% mobile friendly HTML5 CSS3 Bootstrap responsive template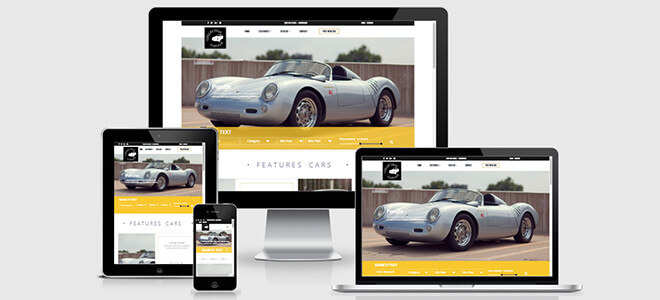 Responsive webite is now the current trend. So, the webdomus developer team has developed The Garage as a responsive one. They had used the Bootstrap Grid System.
SEO friendly free HTML5 CSS3 Bootstrap responsive template
The Garage holds error-free W3C valid HTML5 markups which increase the site's longevity. Meta tags are included so that Google will rank your site. In a word, it is a 100% SEO friendly template. Here, you can gather information from Google's SEO Guide about SEO to implement that in your site.
Well commented code

Every section are separated by the comment. So, its very easy to search and modify content quickly. Within a short time, you will be ready to capture clients by expose yourself.
Features:
Search

Showcase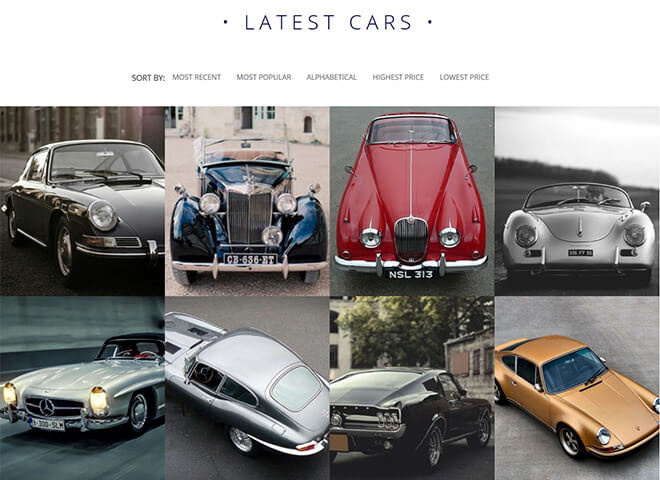 License:
The Garage is free for both private and commercial use. It is necessary to leave the backlink to webdomus.net included in the footer: "designed by Italian Domus Web." Do not change or remove this link. Please contact to webdomus.net if you want to remove the attribution in the footer. You can, alternatively, link to their site from another internal page of your website.
Credits:
Images:
Fonts:
Please Note:
Please, replace the text and graphics by your related images.
In the Last
Now, it's time to make a decision. We have focused this template to you. You have already explored the characteristics of this template. Will you use it or not that's completely your choice. But, we guaranty you that it's the perfect template for showcase or represent your collections. Before leaving, let's take a tour in Themewagon, a huge source of free responsive Bootstrap HTML5 CSS3 templates. Any one of these might be helpful at any time in any perspective.
Garage – Free HTML5 CSS3 Bootstrap Responsive Template 2017
Live Preview
Open source
Use in commercial projects

Life time free updates
Get new themes or big discounts in your inbox. Never spam.