ThemeWagon has always been there when you needed top-class, up to date, feature enriched, new & fresh HTML5 templates. The process continues, and here we are again. With a fresh UI Kit. A kit always there for you to give your already existing or yet to come website an aesthetic look. Also, to make you more efficient by saving the most valuable thing of your life, time! A High Quality Free Bootstrap 4 UI Kit is here for you. So, let's get going!
What's So Special About This One?
Firstly, Now UI Kit is a beautiful, cross-platform, responsive UI kit, available for free download. The kit features more than 50 elements along with several templates. It is handy for any HTML developer around the globe. Moreover, unlike other free UI kits, this kit has PSD and Sketch files available for free download.
Besides, if you want a responsive website fitting every browser & device, you must be an admirer of Twitter Bootstrap. Long awaited Bootstrap 4 is finally here & worked as the building blocks of this super responsive UI Kit. If you have a Bootstrap 4 project running already, you can directly import the UI style over it. Furthermore, most of the components are renovated, giving them an elegant look. Lastly, the kit contains 100+ custom made icons which undoubtedly enhances the beauty of it.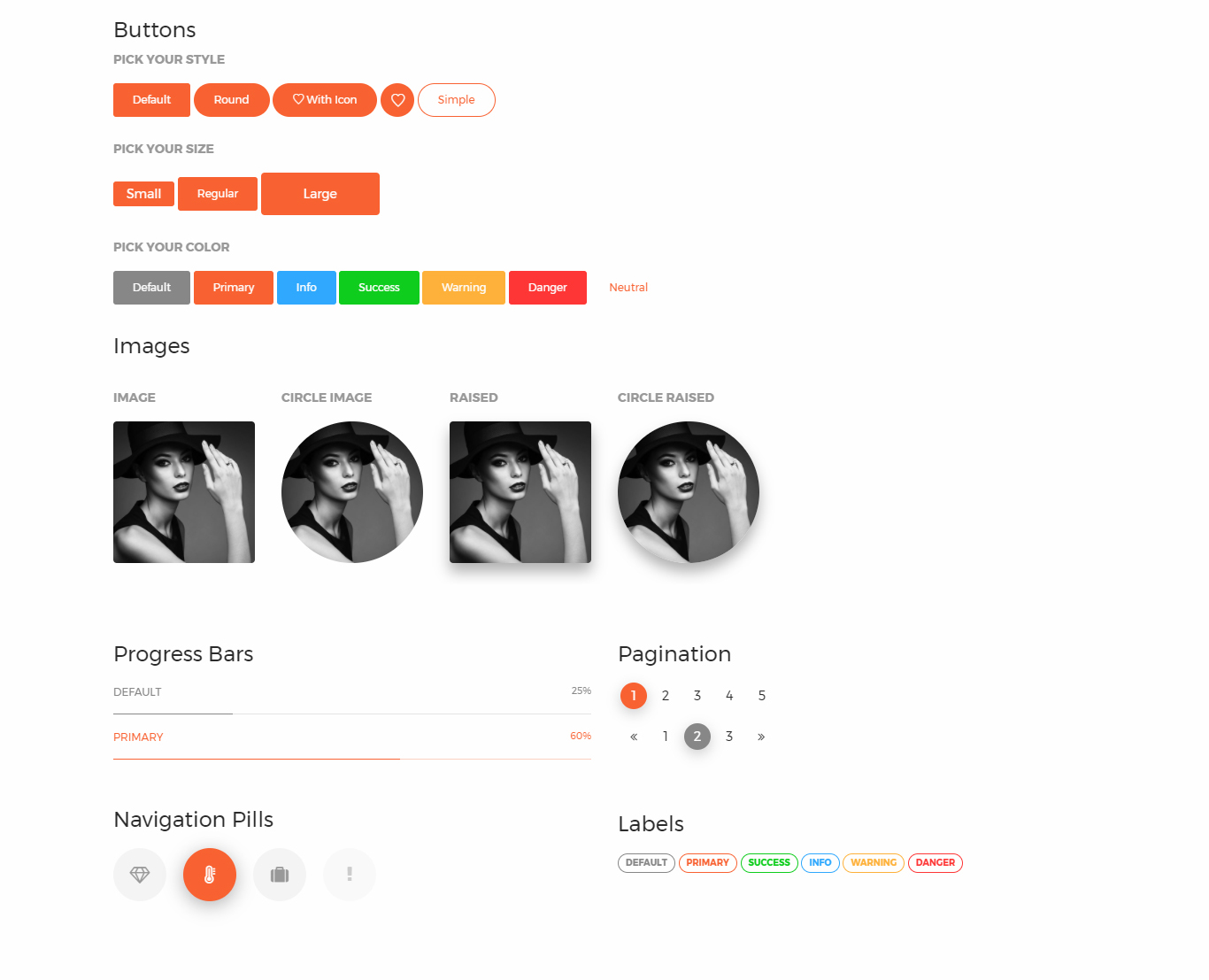 Scopes of this High Quality Free Bootstrap 4 UI Kit
Your imagination creates the greatest of designs. Any User Interface Kits are there to bolster that creativity. Creation of any clean, simple & flat website speeds up if you use a UI Kit. Alluring typography, vivid colors, clean & spacious design along with redesigned components increases the scope of your creation. This High Quality Free Bootstrap 4 UI Kit covers them all.
Apart from that, this UI Kit is ready to be used as a front-end Laravel project. With small changes, it supports any Angular, Vue or React JS as well. Not to mention, it contains all the necessary elements a UI Kit should have. Some examples are, Date-picker, different label, bars and image styles, carousel, icons etc. Several example pages help you to get the idea about the scopes of this High Quality Free Bootstrap 4 UI Kit. Even if these are not enough, a detailed and enriched documentation page is also ready for you to get going.
Credits
This charming UI Kit is a result of a joint-venture. Invision did the front end aka the design part. Whereas, Creative Tim took care of the coding. Icons are made available by Nucleo Icons team. They deserve appreciation for their effort.
Features to Look For
Sample Pages

– Landing Page
– Profile Page
– Login Page

Device Responsive
Bootstrap 4 Beta
Dropdown Header on Sample Page
Vivid Color Scheme
Customizable Icons
Available Basic Elements

-Links
-Input
-Button
-Checkerbox
-Radio Button
-Dropdown
-Navigation
-Paginition
-Progress bars & Sliders
-Notification
& more

Available Javascript Components

-Modal
-Tooltip
-Popovers
-Carousel
-Datepicker

Renovated Components
Cross Platform Support
Available Documentation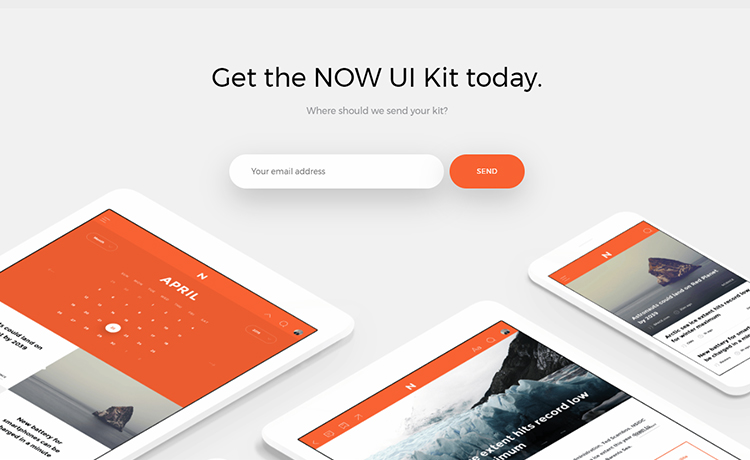 Wrapping Up
No matter how beautiful a free product is, you can always browse all the Premium Templates available at Themewagon. Undoubtedly, it has a terrific collection of Free Templates as well. You can have a glance there too. Last but not the least, don't forget to visit our Blog. It contains news about different tech-related aspects just for you.