Bootstrap 4 is the latest release of the famous CSS framework Bootstrap. And, the trend indicates, it is going to be a stunner! Because, all of the minimal resources available which are Bootstrap 4 built, are clearly dominating the scenario. Now, if you are in search of a stunning admin dashboard template with Bootstrap 4 as it's building block, we have something to offer. NGX-Admin, a Free Bootstrap 4 Angular Admin Dashboard template not only have the excellence of Bootstrap 4 but also includes Angular 4.
Legacy of This Free Bootstrap 4 Angular Admin Dashboard
NGX-Admin's legacy goes way back! It turns out, there used to be an admin dashboard template named "ng2-admin". It was the antecedent of NGX-admin and supported angular 2. But it doesn't stop there. An admin dashboard template with Angular 1.x support is something that started it for the first time. "Blur-Admin" is the ancestor of them all!
Now, it's not that those previous templates are out of the equation. In fact, they are still available in various versions, and we might present you those soon right here at Themewagon. But, the point is, every update generally ends up with better results. If that is the case, you can imagine at which point of development our Free Bootstrap 4 Angular Admin Dashboard template is today, can't you?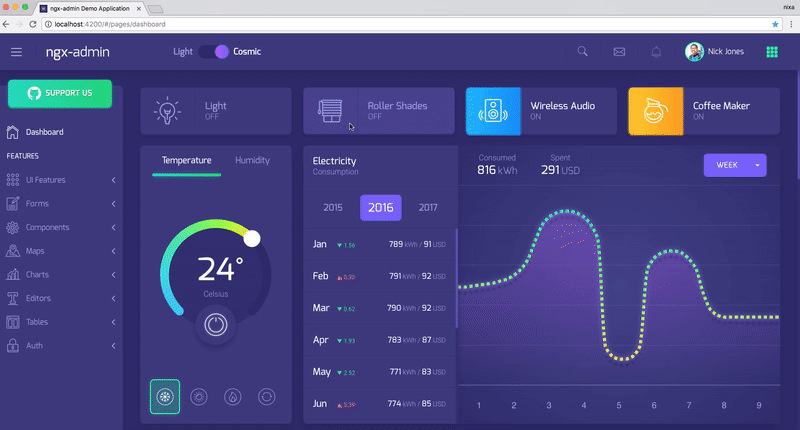 Scopes of Usage
The admin dashboard template has broad scopes of usage. It has usage as a project management systems, web applications back-end or admin dashboards. Furthermore, any CMS or CRMs can also be created by this. As described earlier, this template is created with Angular 4.
Some Cool Features
First of all, though a free template, NGX admin has the ability to compete with any of the premium products out there. It has a huge number of features, libraries built in. Several necessary libraries like chart.js, d3, pace-js are examples. Furthermore, plenty of animations, fontAwesome icons all are preloaded. Different UI features like buttons, icons, modals are available. Different types of notification styles are also its feature. Additionally three different types of maps, two text editors and tables come within.
Above all, four distinct demo pages naming log-in, register, forgot password and reset password is already made to be used by you.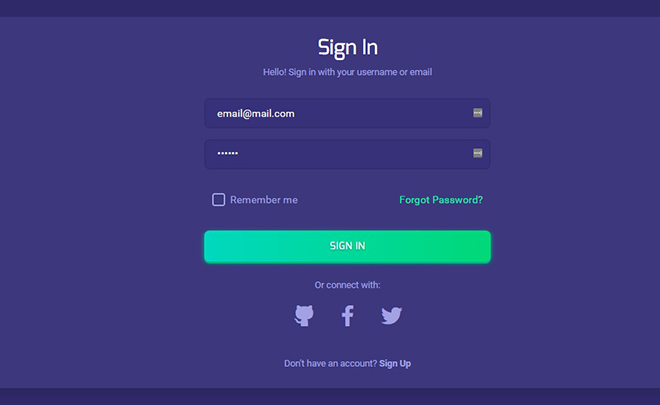 Explore the live demo yourself.
And, did you know, this template has a beautiful light color scheme as well?
---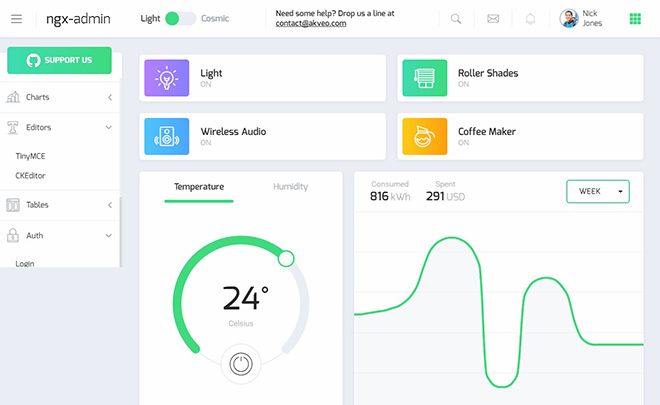 ---
Getting Started with The Template
Admin dashboard templates are not that straightforward like plain HTML templates. Then again, it's not a rocket science too! A beautiful walk-through is also available with it known as documentation. Just a quick heads up, this template uses Nebular module. A set of excellent modules available for any of your angular projects.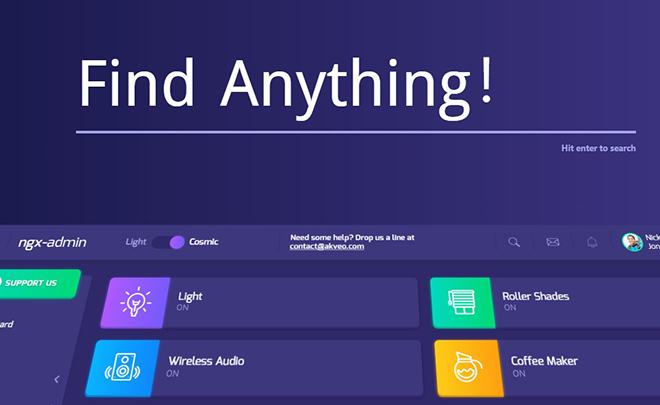 Key Features
Bootstrap 4
SCSS
Angular 4+
RTL Support
High Resolution
Charts & Tables
3 Types of Maps
4 Pre-built Pages
3 Different Layouts
Animated Search Box
Responsive Template
Awesome Typography
Free Bootstrap 4 Angular Admin Dashboard

And more……
Credits
Akveo is the original creator of this Free Bootstrap 4 Angular Admin Dashboard template. We appreciate their effort.