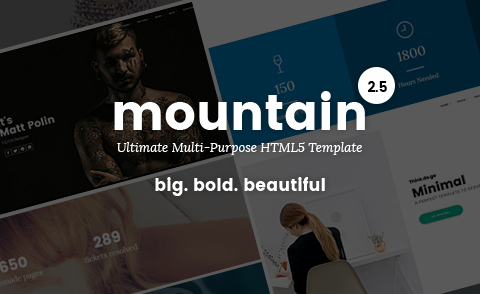 Flusk is a Responsive Multi-purpose Website Template brought to you by ThemeWagon. This is a one page template has a very clean, sleek design and is modern and professional. Not only that, this template is absolutely FREE for personal and commercial use!
Video Demo of Flusk – The Multipurpose Bootstrap Template free Download
There is a video demo on the free multipurpose bootstrap template Flusk. Get the idea about the template in less than a minute.
Free Responsive Multipurpose Bootstrap HTML5 Website Template
Flusk is designed for general use. And that's why people from all aspects love this template. This is a great free bootstrap template designed carefully. It has best logical user-friendly experience, well thought navigation and creative layout. A well consistent design from top to bottom. This is definitely one of the best free multipurpose bootstrap template. Download this free responsive multipurpose bootstrap HTML5 template for any small business or personal website project.
Responsive Layout – Free Multipurpose template
Flusk is a responsive bootstrap template  for multi-purpose websites. Small businesses or startups can use this responsive bootstrap template for their awesome websites and boost their enterprise. This template is powered with Bootstrap 3, jQuery, HTML5 and CSS3. You can check out the template from your web browser, mobile phones and tablets.
This template is free for personal and commercial use, please don't remove the ThemeWagon credit link from this free HTML5 template until you donate.
Using this Responsive Multi-purpose Website Template Flusk, you will be able to nicely decorate your awesome project lists, portfolio or inspiring blogs. It is very easy to customize and you can use it on your own.No coding is required to develop your own website. If you don't have time to do it yourself or find trouble to customize this template, you can Contact Us immediately!
Flusk bootstrap template is SEO friendly. It has clean code and well documentation. Your website will be ready within no time – you just have to add your own text and images. With Flusk, no coding skill is required to develop an awesome responsive website and start showcasing your business or services to the millions of people all around the world.
Who can use this Responsive Multi-Purpose Website Template?
This was designed when we developed a simple website for one of our clients. But with his poor contents and low quality logo, it turned out that it would be better if we code an awesome template so that people can use it for their own websites for small or medium enterprises like-
Small Business

Startups

Web Design Agency

Web Developer/Programmer

and many more
Why a ONE PAGE Template and Why Responsive Multi-purpose Website Template?
This is an extremely important fact that you should maintain good user experience so that visitor at least read or browse your website. When you have few information to show and many tabs, visitor get confused where to look at. So it is better to use a one page website for showcasing your portfolio, services, your information so that people know everything about you in a single page.
Also when someone visit from mobile or tablets, visitor often feel uncomfortable to browse your menu but when you use a one page template for your website, it becomes easy for them to just scroll and go to the end and gather all the information they need or you want them to see easily at a glance. This is extremely useful technique for small business.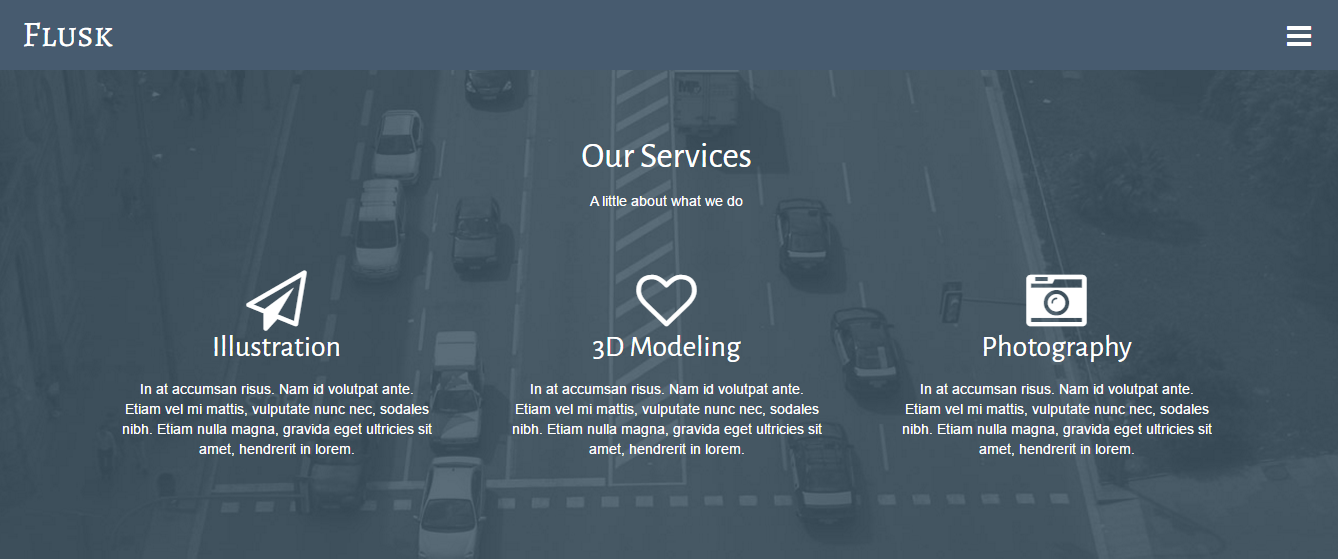 Awesome Feature List
Responsive – will work on all kinds of devices

Colorful and sleek

Awesome image and video background

Left side logo

Add your custom screenshots

Complete UI based on absolute need

Features section for adding important features of your app

Testimonial section

Clean Code

Cross-browser Compatible

SEO Optimized

100% Fully Customizable

Google Fonts

Built with HTML5 & CSS3

Strong focus on Usability and UX

Responsive layout

CSS Framework – Bootstrap 3

FontAwesome Icon Integrated

Stylish UI

Well commented coding

Easy to use

It's Free!
If you find this Responsive Multi-purpose Website Template, don't forget to buy us a coffee!
Free HTML5 Bootstrap Website Templates Free Download | Responsive Bootstrap Themes @Themewagon
There is a bunch of more awesome Free Responsive HTML5 Bootstrap Website Templates and Responsive Bootstrap Themes in Themewagon.
You can browse all of our Free HTML5 Website Templates | Responsive Bootstrap Themes here.
Help us by sharing Pebble Time with your friends!
Know someone who is just as stoked as you are about Pebble Time? Share our campaign with them through the "Share this project" button at the top or below. Sharing is caring!