Are you in search of an HTML5 template with clean, modern design & having multipurpose usage? Which has features like any of the paid, premium category template but you can get it total free of cost? Additionally, which is equipped with down to the earth technologies like Bootstrap 4? Most importantly, you'll feel ease and comfort creating your site if you use that template? Hurray! You chose not only the right place but also the right time to be! Today, here in ThemeWagon we're adding an outstanding Multipurpose Free Bootstrap 4 Template known as Consult. So, without any further delay, let's explore what this multipurpose template has to offer us!
Multipurpose Free Bootstrap 4 Template
Consult isn't any template which belies its tag multipurpose! Truly, it has various types of use. Want to build a personal website? Like, portfolio or blog? Then, this is the right choice. However, it's possibilities doesn't end there. Any agency, business or corporate can be built with this as well. To create any website, from personal to professional, this is the right thing to get. Surprisingly, you can get it free of cost!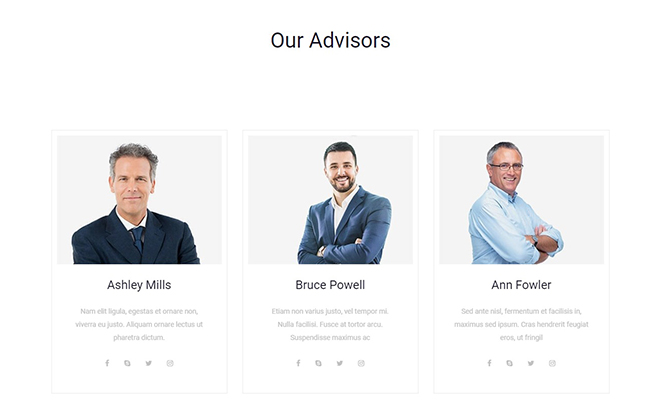 A Premium Category Website Template with Multiple Pages
It is free, but that never means it compromises with its quality. Rather, it can put up quite a strong fight with any of its premium counterparts! It contains almost every necessary page you can think of a free Bootstrap template. Want to describe what do you offer? You have the Sevices page. Furthermore, pages like about & projects help you showcase and describe more about your agency or self. Additionally, some other necessary pages like Coming soon and 404 page are also ready at your disposal. Not only this, important sections like team, testimonial, counter are also available. However, no surprise here, didn't I tell you, this is a true premium category template? You just need to make proper use of it.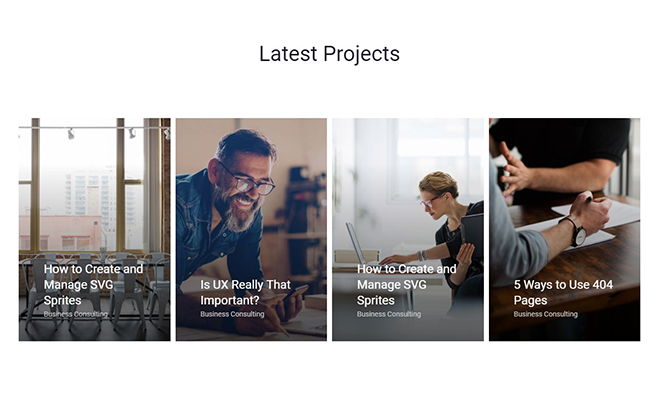 Enriched in Features
This is an amazingly flexible Multipurpose Free Bootstrap 4 Template. Moreover, using some state of the earth technologies made this a template to get. Cool features like animated counter, background image with parallax effect, owl carousal are just the beginning. Afterwards, multi level drop-down, call to action, fixed header are to follow. This clean and minimal template also contains copious animations. And, did I mention, this has multilingual support as well? Aren't those truly premium features? Decide yourself, have a look at the demo.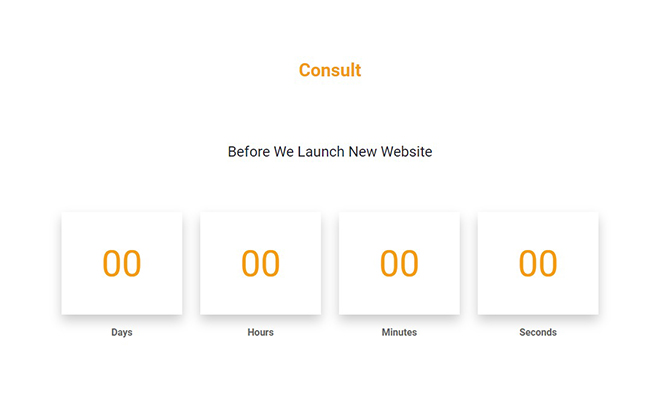 Bootstrap 4, Can't be Any Newer or Smarter
Who doesn't love to have the new arrivals? And Bootstrap 4 is the new trend out there. By using Twitter Bootstrap this template is designed in a modern and professional way. As a result, your site will always be on-trend. As it is powered by Bootstrap 4 and clean code, smooth running of your website is guaranteed.
Features to Look For
Bootstrap 4
Ghost Button
Owl Carousal
404 Error Page
On-hover Effect
Off-screen Menu
Ready Search Bar
Animated Counter
Smooth Animation
Back to Top Button
Coming Soon Page
Multilingual Support
Call to Action Button
Parallax Background
Multi-level Dropdown
Fixed Header Section
Awesome Typography
Email Subscription Box
Clean & Modern Design
Service, Project & Blog Page